5 unique Mother's Day gift ideas that can be delivered during the pandemic
A selection of seeds and bulbs
A bouquet of flowers may be the classic Mother's Day gift, but if it feels a little too overdone, why not put together a bundle of seeds instead? You can choose a personalized mix of seeds and bulbs, and have them delivered to her door, just ahead of planting season. Seriously, anyone can order some generic flowers, or even a potted plant, but only the most thoughtful gift givers would go so far as to consider the climate, sun exposure and soil quality of someone else's garden (and if that's not you, these folks can help you out!). Order a personalized selection of seeds and bulbs from Incredible Seeds. 
A gift subscription to the Power-Mama Post
The Power-Mama Post is a monthly postcard subscription designed for moms who don't mind the occassional f-bomb. Featuring lovely designs and some cheeky affirmations designed to help mothers reduce stress, this is a surefire gift to win mother's day, because it's a gift that keeps giving for the other 364 days of the year. Gift subscriptions start at $6/month USD and you have the option to include a personalized message on the first card. Take two minutes to set up a gift subscription right now!
A hand-picked gift basket
We've all received those generic gift baskets full of waxy fruit, bland chocolate and off-brand teas. They're not great. But don't let that give gift baskets a bad name! Take a few minutes to curate a unique mix of snacks, soaps or baubles that suit the mama on your gift list, and get that perfect present delivered directly to her doorstep. A gift basket that isn't full of disappointment? Send it my way! Penny Paper Co has a great selection of Mother's Day themed items for a curated gift basket.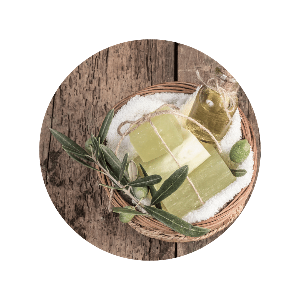 A charitable donation in her name
For the mother in your life who has everything, or shuns the corporate vibe of gift giving holidays, you can't go wrong with a charitable donation. If she volunteers or holds a cause close to her heart, you can choose a charity that you know she supports and make the gift in her name. And if you're not sure where to direct the donation, you can also order a donation gift card on Canada Helps so she can enjoy the experience of making the donation herself. And you can do it all digitally! The gift of giving is so meta, and so awesome.
A cookie bouquet
Flowers may be overdone, but a dozen cookies? Yes please. Especially if they're these fancy and delicious little numbers. An often overlooked fact is that every mother needs more cookies in her life. So actually, send two dozen. Check out local bakeries offering delivery in your area, or order online from Cookies by Design for some yummy Mother's Day treats.